I blame the sniffles, the toddler, cold weather and a husband who just spent three weeks in the USA.
Here is a photo of some delicious Berry Blast Ice Cream flavour Oreo cookies he brought back. I don't think they contain either berries or cream, but they do smell like ice cream. It's impressive that they survived the flight home without breaking!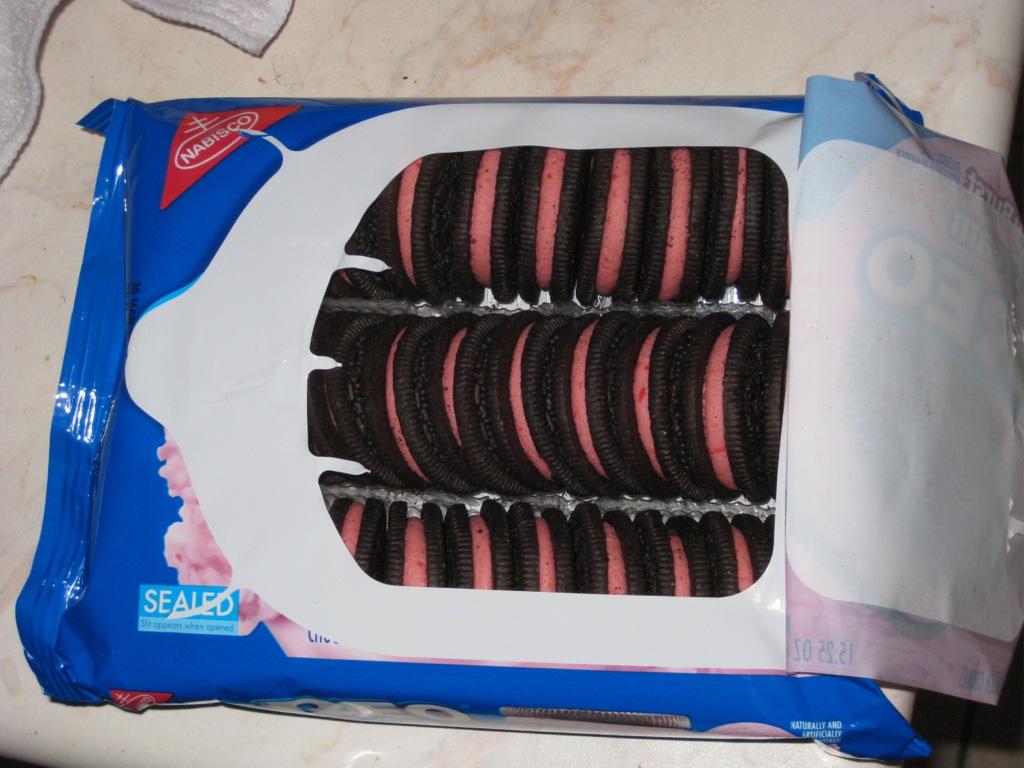 Thankfully the warmer weather has finally arrived. My little herb garden is thriving - the chillies have woken up from their winter slumber (only a couple didn't survive the winter neglect).
I've just started a big kitchen related craft project, so watch this space.